Table of Contents
What will you find in this article about Elopement Wedding in Portugal:
Why an ELOPEMENT WEDDING?
Elopements are increasingly common these days. This concept of marriage is no longer tied to the idea that you are running away to marry someone your parents disapprove of.
An elopement is a marriage of two. On an elopement, there are no guests, just you and your better half! This is not your traditional wedding, on an elopement, you experience true intimacy on your wedding day!
What is elopement?
Before we start planning your elopement wedding in Portugal, let's talk about what it really means to get away! Running away isn't what it used to be – it's an intentional and courageous decision to get married in a way that truly reflects the two of you.
When you run away, you can do whatever you want. It could be a hike, a day at the beach, a family celebration, a totally private experience, or anything and everything in between. It's all about making sure your wedding day is right for you!
PORTUGAL, this European country has some great landscapes, with white sandy beaches, picture-perfect cities and stunning mountains. It's the perfect destination for adventurous couples who want to tie the knot their own way – so if you're thinking that a big wedding might not be for you, why not escape to Portugal?!
This guide will tell you everything you need to know about escaping to Portugal, so planning your adventure is a breeze!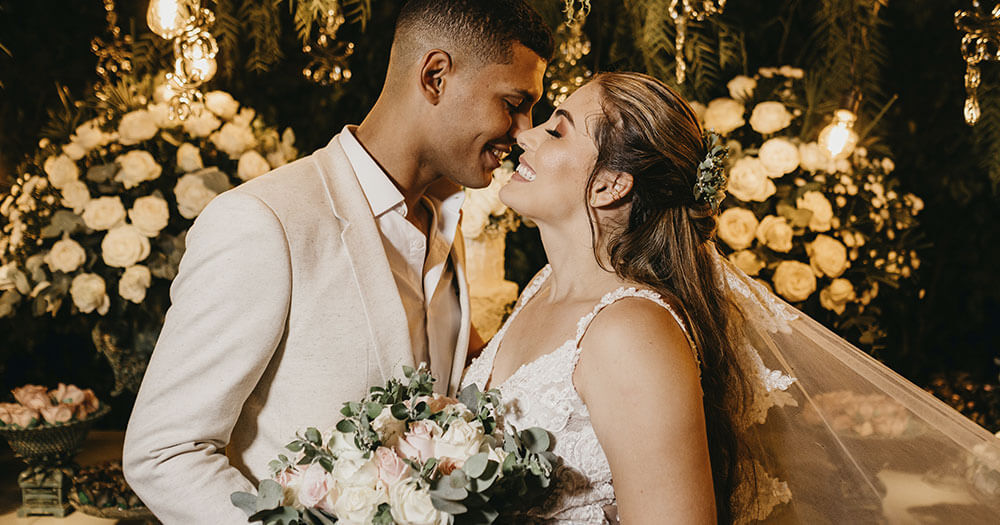 We understand that elopement isn't for everyone. Some of you might be thinking: what about my family and friends, won't they be mad at us? I believe that if you explain your intentions and desires, the people who love you the most will understand and accept them! And let's be honest here, if you regret having an elopement, you can always have the traditional wedding later on.
Some reasons for you to go with an elopement wedding:
An adventure
An elopement is the perfect wedding for adventurous couples. You give yourself the possibility to get married in the most incredible places in the world. You can choose any date, without worrying about planning a year in advance. Majestic landscapes are here to grab you!
Intimate moments
If you or your loved one is shy, an escape might be the right option! As only you and your partner are the guests, he or she will be the only person to hear your vows. That way, you don't have to go through the ordeal of doing it in front of 100 people!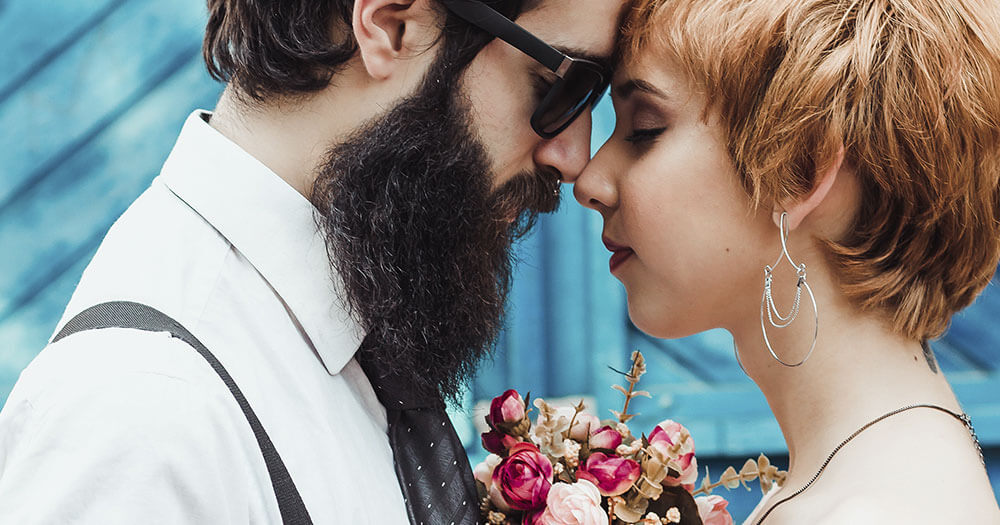 Enjoy each other's company
Be true to each other! It may seem strange, but often, at a traditional wedding, couples don't have time to enjoy each other. I've been to many weddings where the couple is alone together during the photo shoot. There are a lot of people to thank, talk to and pay attention to. It's easy to forget that the most important thing should be to be together and hug!
Easy and simple
Elopements are much simpler! The need for suppliers decreases considerably and you don't have to worry about the seating plan, avoiding a lot of headaches! In fact, your worries will decrease dramatically! An elopement can be planned much faster, so it won't consume as much time and energy as a traditional wedding.
Focus on what's important
On an elopement, you can really focus on what's important, the wedding! When planning a wedding, it's easy to go crazy! There is so much to think about and do that it is normal that during this process you forget what is essential and the reason you are getting married in the first place: the love you have for each other! In the end, that's all that matters!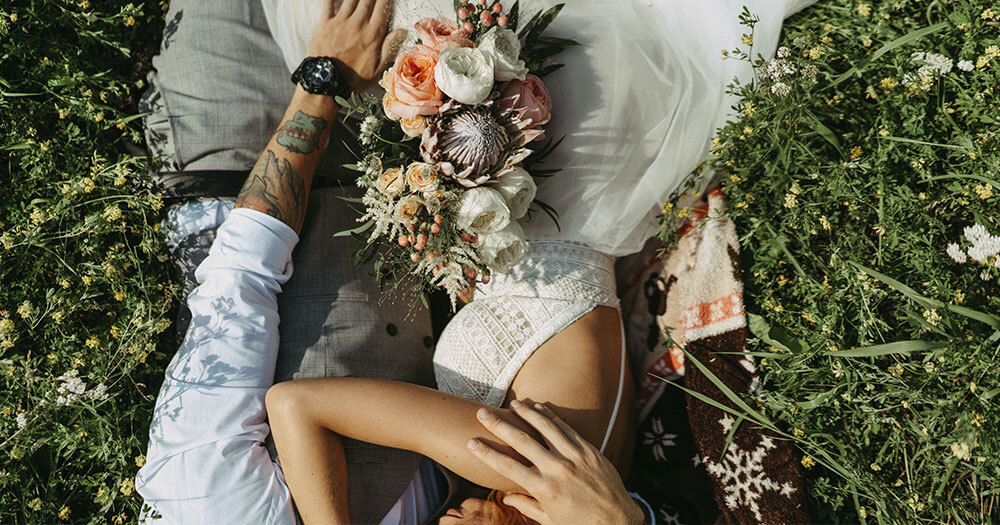 Family
No family to deal with! We usually think that only our family is complicated. All families are the same, with their fair share of drama to solve! Who wants to deal with that on their wedding day? Absolutely no one! So, having an elopement is the best way to end it all and ensure you have one less problem to worry about.
Invitations
Who to invite? If I invite that uncle, I'll have to invite that other uncle too, who I haven't seen in fifteen years, who I don't really care about… Typical! Well, on an elopement that won't be a problem!
Budget
Of course, without guests, priorities, when it comes to budget, change dramatically! You only need to spend money on the two of you and not 100 guests! If you want to eat at the most expensive restaurant in the country, you can actually do it!
Freedom
I believe this is one of the best things about elopements. Because you only have each other to please, you will have a lot of freedom to do whatever you want! The day is yours to do what you want!
Decisions, decisions!
All decisions about an elopement are yours and yours alone! Since no one will be there, you don't have to take other people's opinions into consideration! More often than not, couples end up having marriages that fit their families, sometimes more than they do themselves, so anyone is hurt.
All in one
Once you've chosen your paradise to elopement to, consider the fact that you can stay there longer! That way, you can get married in the same place where you have your honeymoon! isn't it great?! Just contemplate how much you can afford to be relaxed!

7 Reasons to choose your Elopement Wedding in Portugal
1- Choose your landscape, any landscape!
Although Portugal is mainly known for its sand and sea, there is such a variety of landscapes in Portugal that it can satisfy every traveller's fantasy. Want vineyards and open green spaces? How about O Minho or Estremadura & Ribatejo. Do you like hilly green terrain? Sintra National Park near Lisbon or Bussaco National Park near Coimbra may be for you. More than one winter scene suits you. Portugal as well as Serra da Estrela which is the only place where it snows here. Is a private beach wedding more your style? Beyond the obvious in the Algarve, there are spots in the Alentejo, or have your elopement wedding in Madeira island, in Lisbon and its surroundings, Estremadura and Ribatejo (Leiria) and even Beira Litoral (Aveiro).
2 – Portugal is an international hub
As Europe's westernmost point, Portugal is a window to the world and wherever you are, it's often nothing more than a flight change, if any. Yes, even from Australia it can be a simple flight change to get to Lisbon! Therefore, as Portugal is a very easy country to reach and navigate, it is a privileged place to get away.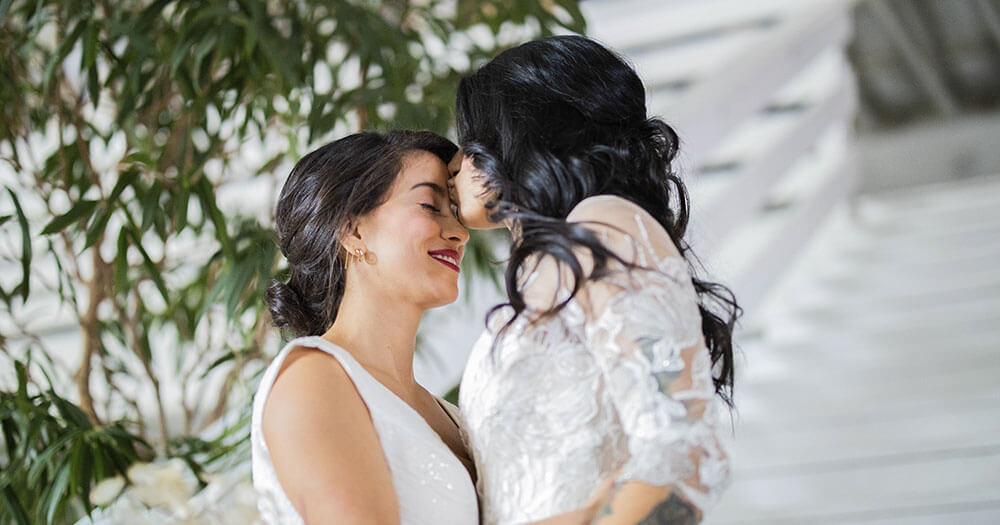 3 – Talented local suppliers
I talk about this a lot, but the caterers here are fantastic, and getaways are nothing without a beautiful ceremony delivered by an expert celebrant and the perfect photographer to capture the day. Although their list of suppliers is shorter, the quality has to be incredible to make your Portugal getaway special and here, you will find talent in every corner of the country.
4 – You can turn your wedding into a travel experience
Elopements give you the freedom to create something just for you. The time and flexibility you have when it's just the two of you can extend this one-day event, into a full honeymoon with multiple travels stops across the country.
5 – Minimum of documents
Portugal is one of the few countries in the European Union where citizens of other countries, regardless of nationality, religion or gender, can officially register their marriage without having to obtain a special visa (enough tourist visa), and a Portuguese marriage certificate is recognized in over forty countries. If the couple has already registered marriage in their country of residence, the ideal choice will be a symbolic ceremony followed by a honeymoon.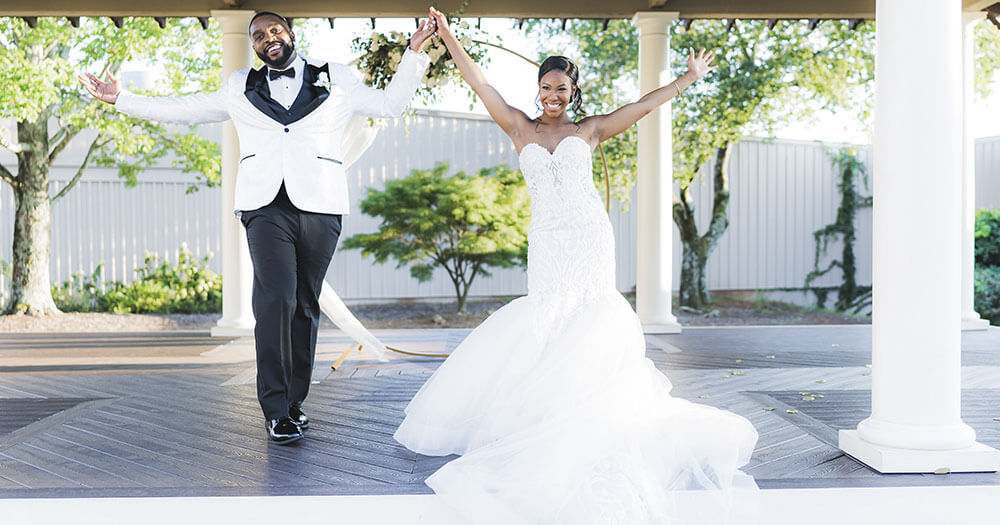 6 – Local Hospitality
The Portuguese is often called one of the friendliest nations. They are open, sincere and always ready to help. Most Portuguese speak English at certain levels. When celebrating your wedding in Portugal, prepare to be treated like a family member!
7 – The Weather
320 days of sunshine a year offers a nearly 100% guarantee of perfect weather for a wedding any time of year. The mild weather during the winter months allows you to have the perfect wedding ceremony on the terrace at sunset. In summer, the sea breeze will refresh the beach ceremony and shake the bride's wedding dress as she says the sacred "yes".
What are the perfect locations for your Elopement Wedding in Portugal?
We present to you some favourite places for an elopement in this beautiful country, with an incredible variety of landscapes, which are Alentejo, Lisbon, Algarve, Sintra and more. See all of them below.
1 – Praia da Falésia (Algarve)
Praia da Falésia is widely considered to be one of the most beautiful beaches in the world. With golden sand, clear waters, stunning red cliffs and an abundance of things to do on and off the beach, you should definitely make this beach a must-see on your Portugal holiday.
Located in the Algarve, between Vilamoura and Albufeira, Praia da Falésia has 6 kilometers (km) of pure perfection. One look at the bright red cliffs that serve as a backdrop to this sandy oasis is enough to understand why this beach is called Praia da Falésia.
2 – Parque Nacional da Peneda Gerês
One of the best places to escape in Portugal, if you are a nature lover, is the Peneda do Gerês National Park, you will find hiking trails, waterfalls, natural pools, and unique places to practice kayaking. Perfect place for a private, intimate ceremony, with the serenity and beauty of nature as a background.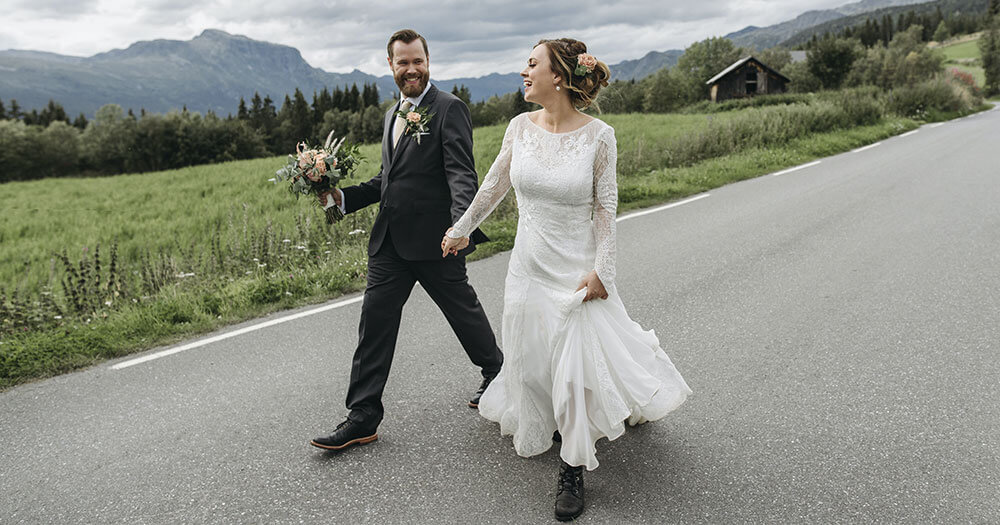 3 – Parque Nacional de Sintra (Sintra)
Sintra is a charming Portuguese city, nestled in the refreshing hills of Serra de Sintra. Hidden amongst its majestic pine forest, you will discover extravagant palaces, charming villas and the ruins of a 10th-century Moorish castle.
This variety of fascinating historic buildings and stunning natural landscapes make Sintra a destination of excellence.
4 – Casas Caiadas (Casa da Boutique) – Alentejo
A set of old water mills transformed into a unique setting. A beach swimming pool installed between the old watercourses of the mills maintains its most natural shape.
An immense sky and an endless landscape.
Days can be devoted to bird watching – enthusiastic birdsong all year round – or walking or cycling along rural paths and neighbouring farms.
The neighbouring cities of unique beauty and historical interest offer cultural and historical heritage, with castles and other monuments, in addition to great cuisine and wineries.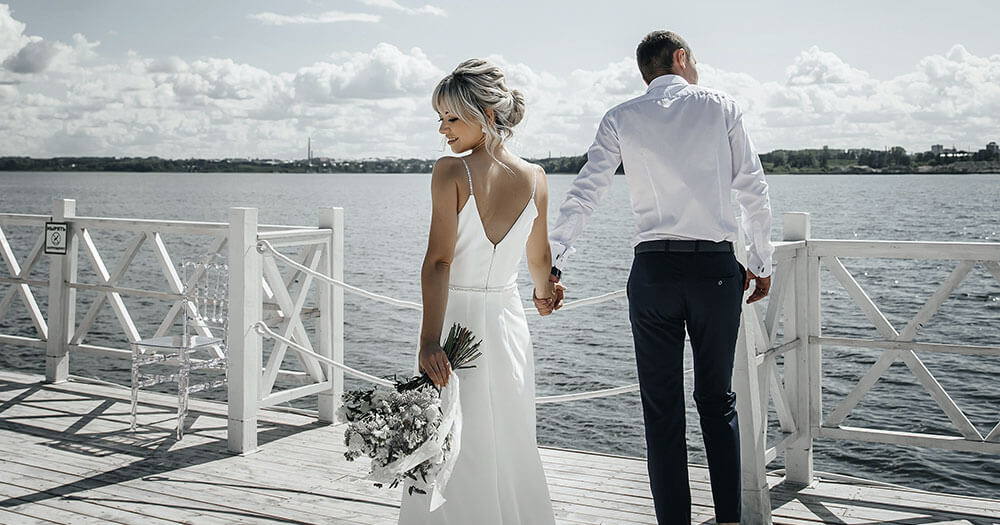 5 – O L'AND Vineyards – Alentejo
L'AND has a small number of residences designed by internationally renowned architects.
Each Villa is carefully integrated into the landscape, ensuring complete privacy, tranquillity and extraordinary views. Built with natural materials such as stone and natural wood, the Villas are based on a contemporary reinterpretation of Mediterranean houses with patios. They are designed in such a way as to allow a natural and fluid connection between the interior space and the exterior space.
On large lots, L'AND's architecture favours the experience of natural spaces with total privacy. Along with the vineyard, the units also have orange, olive and almond orchards that, in addition to serving as landscape elements, are also intended to allow residents to have access to their own production.
At L'AND Vineyards they seek to express the new Portuguese gastronomic culture, reflecting history and culture, integrating the experience resulting from the Portuguese trip to the East. They value the unique products of the region, land and sea. With the help of local organic farming producers, we use citrus fruits, vegetables, cheeses, herbs, cattle raised in the field, fish and seafood from the port of Setúbal and traditional olive oil from the region, they seek to create a unique gastronomic experience that expresses their identity.
6 – Lagoa das Sete Cidades – Açores
Lagoa das Sete Cidades is probably the most iconic and recognized natural monument in the Azores. In a region with such a large number of striking landscapes, the image of Sete Cidades is often chosen to represent or promote the island of São Miguel and the archipelago. Named one of the Seven Wonders of Portugal and classified as a Protected Landscape of the Natura 2000 Network, Sete Cidades are a unique place that any traveller passing through these islands must visit.
Sete Cidades is a place of excellence for the practice of various types of activities. Lovers of its bird-friendly sports, such as canoeing and stand-up padel, hiking, horseback riding and mountain biking, and even observers find the crater and its slopes the ideal place to practice their hobbies.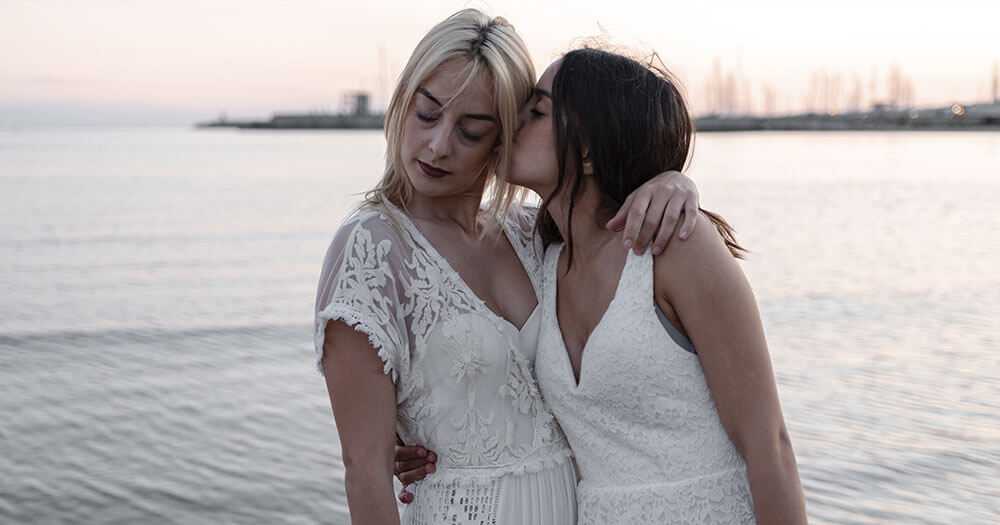 7 – Aldeias de Xisto
If your first option is an elopement wedding, you certainly want a very private place to exchange wedding rings. And nothing better than heading to the historic villages of Portugal to mark this very important date! Scattered all over the central region (Serra da Lousã, Zêzere, Serra do Açor, etc…), there are almost 30 villages to choose from, in a territory of enormous beauty, which also offers unique experiences to newlyweds!
8 – Vale do Douro
Destination of wines and plains with phenomenal views, the valleys that lead to the Douro River defy all laws of gravity with their steep cliffs and breathtaking landscapes. Perfect for summer celebrations and for couples with exquisite taste, the Douro valley is full of aristocratic farms and manor houses and centuries-old wineries that invite you to enjoy a good day out. If you are a wine and nature lover, this is your destination!
9 – Óbidos
A destination that is worthy of a fairy tale! In the distance, it resembles a mirage of imposing medieval walls, with picturesque whitewashed houses. Inside, a magical place that makes us go back in time and fall in love with every corner of the village! If you are a romantic couple and you have already chosen your wedding dress with lace to say yes, then this could be your option!
10 – Berlengas
As a somewhat hidden and discreet destination, Ilha das Berlengas is a paradise to explore. Located west of Cape Carvoeiro, the archipelago is difficult to access, which makes it perfect for a getaway for two or a passionate elopement wedding in Portugal! Appreciate the unique flora and fauna while exchanging white gold rings overlooking the sea!

Conclusion about choosing Elopement Wedding in Portugal
Not all brides want to walk down the aisle and cut their wedding cake in front of hundreds of guests. Not all brides and grooms want to prepare with the help of their best man and read their vows aloud before saying them in a crowded church. Just as there are very outgoing people, there are also couples for whom it makes no sense that such an intimate and special moment is shared with so many guests.
You already know what elopement weddings are. The term, which in English means "escape so as not to return to the point of origin", has become a trend among the most romantic and reserved couples, who prefer to marry secretly (or almost secretly). And if it is true that this type of engagement saves you the trouble of sending wedding invitations (and all that this implies), you will certainly want a place that suits your image and what you imagine to be a perfect day to exchange rings.
Portugal is full of enigmatic places and magical corners to discover and, if your idea is to wear your wedding dress in an unforgettable place, today we are talking about the best destinations! Welcome to Portugal, visit us and you will have your dream day!
If you need a wedding planner in Portugal, you can book a Premium one-on-one meeting with us to discuss your wedding in Portugal.