Church & Civil Ceremony
Church & Civil Wedding Ceremony Services
About Church & Civil Ceremony
We are prepared to organize your wedding as you always envisioned it.
There is no doubt that organizing a wedding is an exciting and challenging time for many couples. With lots of decisions to make about the big day, you'll be analyzing every detail, questioning every detail and creating a vision of what the big day will look like.
But one of the biggest decisions to make is whether to have a church wedding ceremony or a civil ceremony. Both have their merits, so it's a very personal decision for each couple. Many couples choose to have a simple ceremony, the most important thing is to gather all the family and friends to celebrate love, union.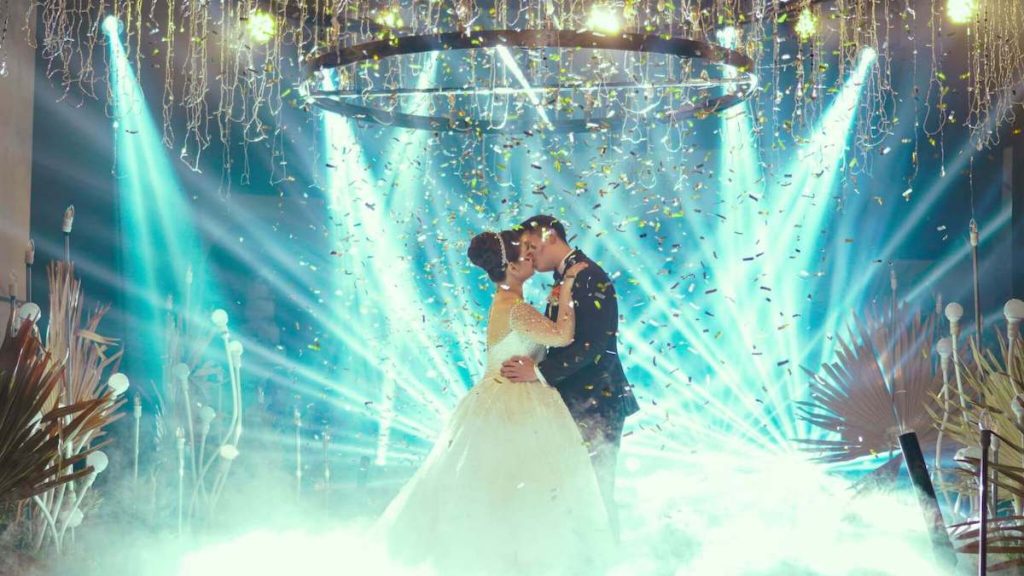 CIVIL MARRIAGE VS CHURCH MARRIAGE:
We are privileged to live in a society that celebrates the many different cultures and beliefs that form it. As such, church wedding ceremonies and civil weddings are options available to couples. Despite many times trying to keep the traditions in performing the ceremony in the Church, the truth is that many couples choose to perform a ceremony in the Civil.
Religious vs Civil – What's the Difference? Well, there are two main factors – religion and location.
If you want a religious celebration, you can opt for a church wedding ceremony. For many couples who have chosen this traditional approach, saying their vows at a church is one of the most important parts of the big day. Most important, sometimes they choose because the family dreamed with that day, the day that the soons and daughetrs get married in a church, following the family tradition.
The other factor is location. If you've always dreamed of saying "yes" on top of a hill, a beach, or if you prefer a non-religious occasion, civil marriage is the alternative option. The freedom of choice, the unique location, creativity, are aspects that attract many couples who have the desire to do something unique.
WHAT TO EXPECT FROM A WEDDING CEREMONY:
Religious weddings take place in a church, chapel or any other religious place, presided over by a priest. Many choose a church wedding ceremony not only for religious reasons, but also because they enjoy the tradition of the occasion, following in the footsteps of many family members. Maintaining the family union in getting married sometimes in the same Church where the Parents, Grandparents, Uncles married.
In the Catholic Church, both couples must be baptized Christians, and one must be Catholic. Wedding classes may also be required throughout the process. Nowadays the rules are adjusted so that all couples have the support of the priest who will follow the ceremony. Many doubts suggested and it only makes sense to have a guide throughout the religious process.
If, for example, you decide to have a civil marriage abroad and want a Catholic blessing afterwards, this is possible. Getting married in the Catholic Church after a civil ceremony is recognized as "convalidation". This allows couples to resume their vows in an official ceremony. They could always choose to perform both ceremonies separately.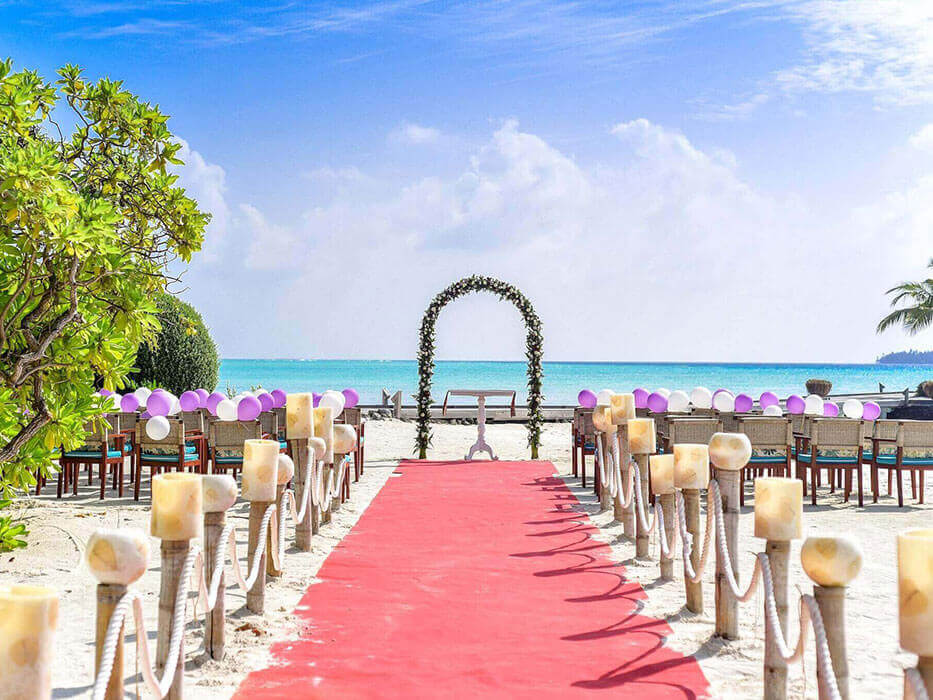 PLANNING A WEDDING IN THE CHURCH:
The first thing in organizing your church wedding ceremony is to speak with the priest at your preferred church. They will likely want to sit down and discuss the wedding with you in some detail.
As the big day will be determined by the wedding ceremony, it's important to confirm this before booking reception venues or caterers. Churches can be booked months in advance, so try to let them know as far in advance as possible;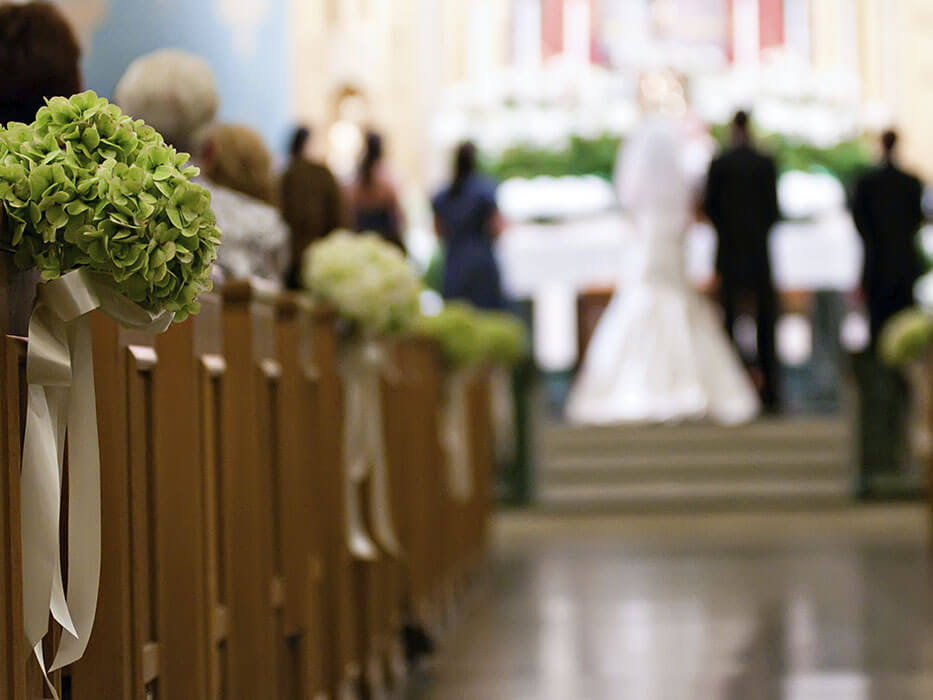 WHAT TO EXPECT FROM A CIVIL CEREMONY:
Although civil weddings are more popular than religious ones, many couples still don't know what a civil ceremony is and what it entails. In short, a civil ceremony is officiated by a legal representative.
They usually take place in a registry office, but many couples have the preference and freedom to marry at any approved location. This pleases many couples who wish to say their vows in stunning settings. Many couples have the desire to perform the ceremony in paradisiacal places, unique, remarkable places. It all boils down to the Wow factor.
After all, marriage is the union of two very passionate people, who want to create a life together, a family, a future hand in hand. Reinforcing the marriage motto: It's for lifetime. The context in which this takes place should be a reflection of the couple and their values as far as religion, place or tradition is concerned. Only then can a couple decide which is the right way to start their long and exciting future together.
Choose Your Package
With us, your wedding will be as magical as you always dreamed of!
Ask for a Budget for your Dream Wedding for free and without any Commitment.
Free Budget For Your Perfect Wedding Day
Ask Without Any Commitment Or Obligation
Ask Any Questions About Our Wedding Services
Get A Response Within 72 Hours Maximum
The Best Wedding Planner To Help You In Your Day
Private Wedding Planner Meeting
Organise your Wedding FREE of Commissions. Pay directly to the suppliers of your choice. Book a private meeting with Our Professional Wedding Planner for Priority Service.
In Person Or Online Private Meeting With Our Professional Wedding Planner
1 Hour to Explain your needs and Ask Anything About Your Wedding Day
Supply Of 3 Options And Contacts For Each Service
Get A Full List of 3 Direct Contacts for each Service Within 24 Hours
Portugal Perfect Wedding
If You Want To Secure Your Dream Date, Don't Waste Time!
When it comes to marriage, each idea is more spectacular than the last, so it's only natural to get lost along the way. We are here to be your personal organizer, filter ideas, suggest the best suppliers, and materialize all the details.
Ask For A Budget
Book A Meeting