Flower Decoration
Wedding Flower Decoration Services
About Flower Decoration
We are prepared to organize your wedding as you always envisioned it.
Some people start looking for wedding inspiration years before they get engaged, while others go into the planning process after they've proposed and with the ring on their finger. Two different approaches and both correct, as each Bride and each Couple has their timing.
If you're working with a wedding planner, trust their suggestions. It is their job, after all, to bring your vision of marriage and all your desires to life. Everything to make your day unforgettable.
For most couples, working with a floral designer won't require as much regular collaboration as working with a wedding planner, so you don't need to be perfectly in sync, you should be open to new suggestions or even different opinions. However, having clear and agreed-upon expectations will go a long way in ensuring that both sides are satisfied with the final product.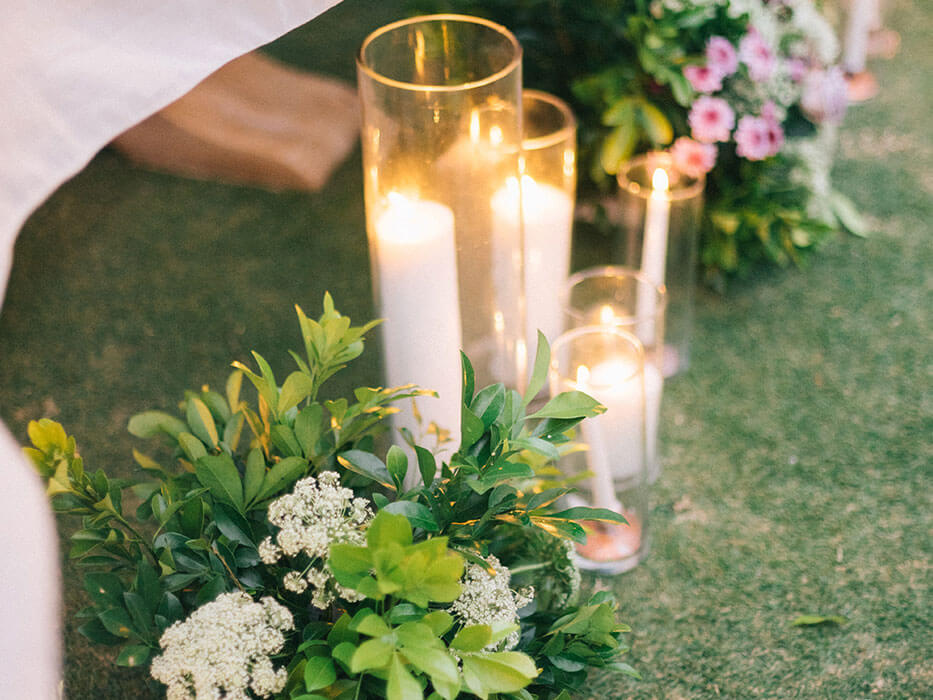 That's why it's more important than ever to work collaboratively with a florist, as there's a lot they know about which flowers are in season, which ones are more expensive, and which ones work best with your location. Not only will they help you create a beautiful design, but you will have first-hand access to a highly skilled professional who is ready and willing to help you at all times. It will make the whole process easier.
Couples are getting even more creative, abandoning tradition in favor of more original wedding ideas. Brides express themselves differently, completely ignoring the rules of marriage and focusing on their inner spirit when selecting colors and themes. Couples want the wow factor. This is the number one customer request. They want guests to enter the space and be immediately surprised. The entire event is centered on the realization of a dream hand in hand with the desire to leave all guests satisfied in sharing the desire for a wedding worthy of a fairy tale.
Choose Your Package
With us, your wedding will be as magical as you always dreamed of!
Ask for a Budget for your Dream Wedding for free and without any Commitment.
Free Budget For Your Perfect Wedding Day
Ask Without Any Commitment Or Obligation
Ask Any Questions About Our Wedding Services
Get A Response Within 72 Hours Maximum
The Best Wedding Planner To Help You In Your Day
Private Wedding Planner Meeting
Organise your Wedding FREE of Commissions. Pay directly to the suppliers of your choice. Book a private meeting with Our Professional Wedding Planner for Priority Service.
In Person Or Online Private Meeting With Our Professional Wedding Planner
1 Hour to Explain your needs and Ask Anything About Your Wedding Day
Supply Of 3 Options And Contacts For Each Service
Get A Full List of 3 Direct Contacts for each Service Within 24 Hours
Portugal Perfect Wedding
If You Want To Secure Your Dream Date, Don't Waste Time!
When it comes to marriage, each idea is more spectacular than the last, so it's only natural to get lost along the way. We are here to be your personal organizer, filter ideas, suggest the best suppliers, and materialize all the details.
Ask For A Budget
Book A Meeting