Dеѕіgn & Decoration
Wedding Dеѕіgn & Decoration Services
About Dеѕіgn & Decoration
We are prepared to organize your wedding as you always envisioned it.
The world of wedding planning is as vast as can be. From choosing a venue to selecting a caterer to hiring a photographer, there's plenty of steps involved. And, because each couple is as unique as their love for each other, there certainly isn't a one size fits all option when it comes to wedding style.
Choosing an overall aesthetic for your big day will help you and your partner in navigating the rest of the choices needing to be made for your wedding. Deciding on a wedding style you love can help to determine the look and feel of your ceremony and reception, along with steering you toward an answer for some of the more specific décor elements for your day. Whether you love clean, sleek lines and subtle hues, or you're dreaming of elaborate tablescapes with plenty of color, there's a style to fit every couple's wedding dreams.
Ready to dive in and find the perfect style for your upcoming wedding? Take this quiz to find out!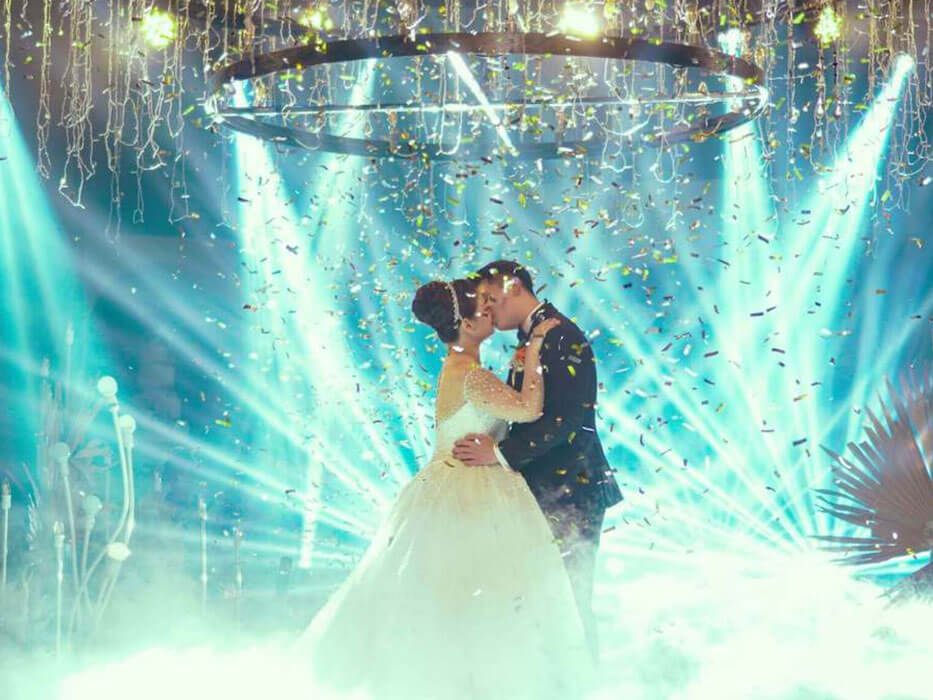 1 – Romantic weeding style:
In celebrating your love, so why not lean towards romance?
Perfect for: As a couple, they are obsessed with charming details, stunning flowers, and soft, beautiful lighting.
Why we love it: A romantic wedding style is a perfect opportunity to give your all in fresh flowers, unique settings.
How to Organize Your Own: Incorporate lots of flowers into your decor. Place them against the backdrop of the altar, line up the aisle, and add large centerpieces or hanging arrangements. A romantic aesthetic can fit into any color palette, whether it's incorporating soft pastels or opting for a dark, sombre option with deep purples, blues, or even black. You should always project your imagination into something unique and unforgettable.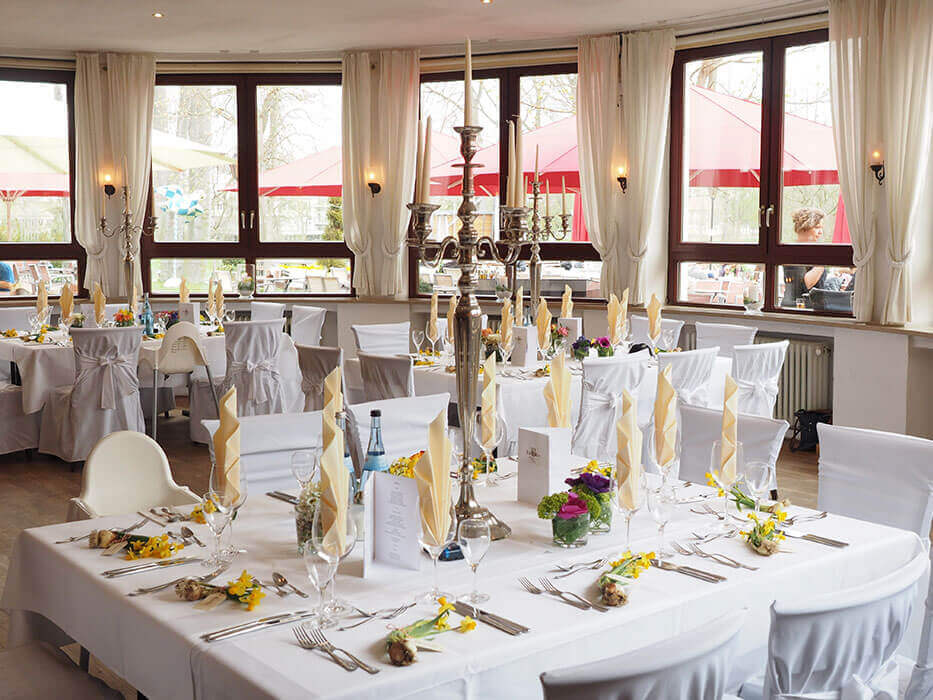 2 – Modern weeding style:
Preference for keeping things simple and chic? A minimalist approach may be the ideal solution.
Perfect for: Those who love clean, elegant lines and geometric shapes. A modern wedding is a style for those who want to keep things minimalist, while still putting together a beautiful design and a perfect setting.
Why we love it: We love the way a contemporary look can be simple, while incorporating meaningful touches, always adapting to the Groom's personal taste.
How to Make Your Own: Ditch the serif fonts on your invitations, bring accents of acrylic into the mix, opt for a bold, contrasting color scheme, and plan your party in a unique location such as a restaurant (Vintage), museum, industrial building , historical part, making it a contemporary and welcoming place.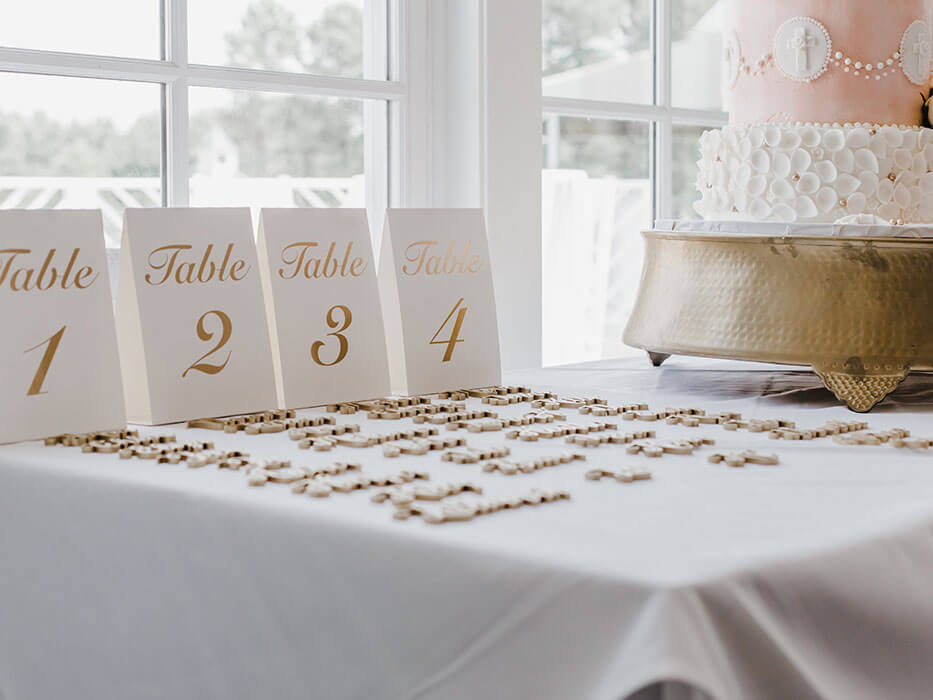 3 – Rustic weeding style:
Want to make your guests feel at home? A rustic wedding is ideal to bring sweet elements, give a homey touch and elevate a nostalgic feeling.
Perfect for: Those who love the outdoors, natural settings, simple decor, dazzling themes in informal settings.
Why we love it: The beauty of a rustic wedding is that it gives you the freedom to organize and create at any level, a theme, an idea to best suit you and your partner's preferences.
How to make your own: Choose a dreamy outdoor location, a farmhouse, an inn or a space with lots of bricks. Incorporate handwritten elements, string lights and unique dessert alternatives. Don't be afraid to plan a little more innovative options like an eclectic table or featuring locally made products in your bags, giveaways…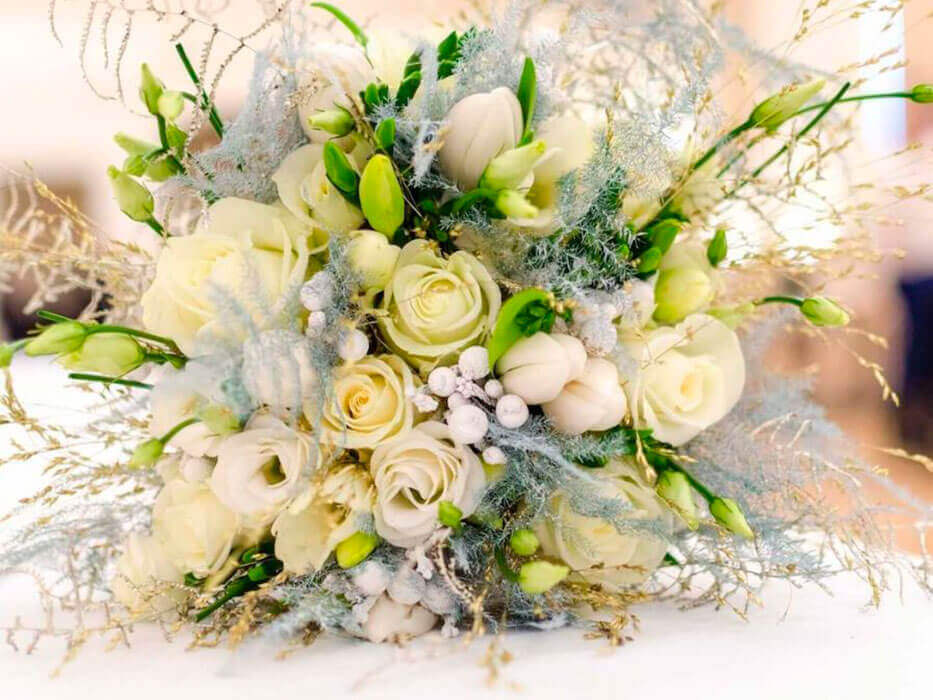 4 – Garden weeding style:
The Gardens have always been inspiring environments for the greatest novelists in history. And it's not by chance. Gardens are magical places. How about exchanging the traditional ballrooms for the comfort of mother nature?
For the perfect: A garden inspired wedding is perfect for anyone dreaming of an outdoor wedding.
Why we love it: We love the way a garden-style wedding can be planned in a stunning natural location, like a greenhouse or botanical garden, or even the backyard, to really utilize the organic surroundings as your decor.
How to Make Your Own: This style can be a little more relaxed with alfresco dining, unique food stations. Incorporate beautiful pressed flowers into your invitations, escort displays, and even your signature cocktail. Spruce up your tables with bright, bright linens and vases of mini buds and add a cascade of flowers to your cake.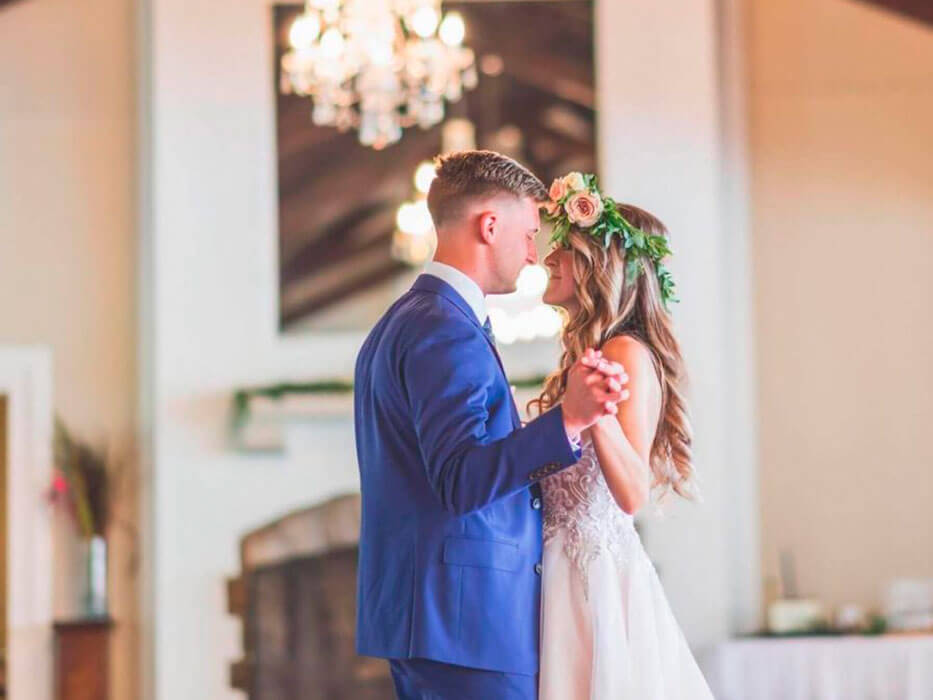 5 – Traditional weeding style:
In a traditional wedding, protocols are strictly followed. From the procession in the Church to the throwing of the Bride's bouquet. All moments of the Bride and Groom are timed. Can't get over the dreamy look of a black tie affair? There's nothing wrong with following tradition!
Perfect for: The couple who want to honor tradition.
Why we love it: We love the way a traditional wedding can still take on a huge variety of color palettes to match any season and like all styles the traditional wedding will always have its moment in history and we can always honor our roots and customs.
How to Make Your Own: Hold your reception in a classic ballroom or in a large decorated tent. Work with your caterer to plan a proper, seated dinner. Incorporate timeless elements like your new monogram, an all-white wedding cake and create a beautiful moment with your first dance.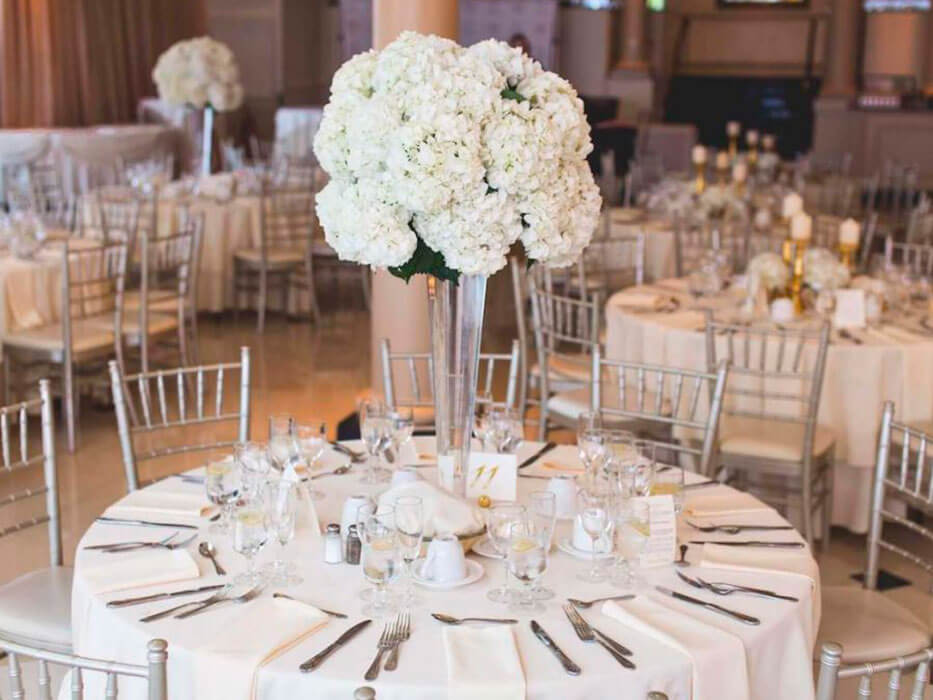 6 – Glamorous weeding style:
A chic and glamorous wedding is by no means the most expensive wedding ever. A chic and glamorous wedding can be yours, it's just a matter of investing time, researching good ideas and concepts.
Who it's perfect for: The couple obsessed with sparkle and shine.
Why we love it: You can plan your big day to be as elaborate as you like. The concept of a chic and glamorous wedding can mean a simple wedding, a formal wedding, a casual wedding, a wedding of any kind suited to the personality of the bride and groom.
How to Make Your Own: Incorporate metallic or jewel tones and bring elaborate floral arrangements into the mix. Add marble elements, lots of candles, and maybe even a sprinkle of gold sequins along the way. Don't forget the bold and spectacular cake to make a statement!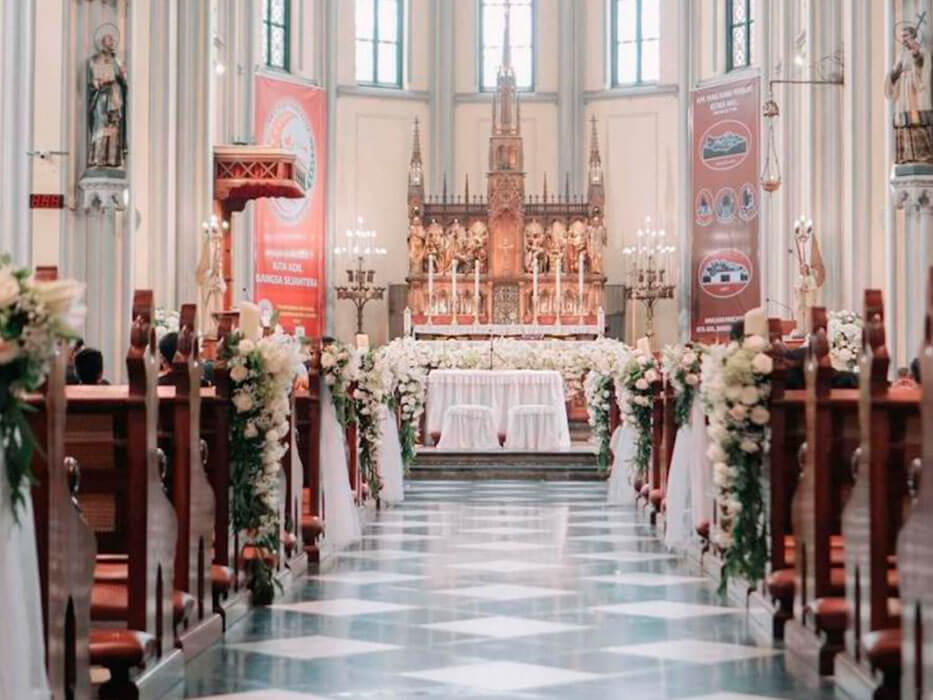 7 – Vintage weeding style:
The vintage trend, the vintage style is at the top of the preferences in wedding decoration. More and more couples are looking for the best ideas to live a wedding in the purest style of the 20s, also respecting the personality and style of the two (Bride and Groom).
Perfect for: The couple who are obsessed with a vintage vibe or a specific period in time.
Why We Love It: A bit of luxury, femininity and romanticism, followed by a some fresh air. The beauty of sticking with a classic, neutral palette with a hint of gold.
How to Make Your Own: Start with a simple color palette and then add splashes of dusty pink, moody brown or even marigold can certainly make an appearance. Send calligraphed or handwritten invitations, incorporate a wardrobe with lace, and consider bringing antique furniture into the mix to serve as a seating for your guests and even your altar. Incorporate an elaborate bar, paired with a table decorated with romantic linens and tall, tapered candles. Don't be afraid to incorporate sweet family traditions along the way.
Choose Your Package
With us, your wedding will be as magical as you always dreamed of!
Ask for a Budget for your Dream Wedding for free and without any Commitment.
Free Budget For Your Perfect Wedding Day
Ask Without Any Commitment Or Obligation
Ask Any Questions About Our Wedding Services
Get A Response Within 72 Hours Maximum
The Best Wedding Planner To Help You In Your Day
Private Wedding Planner Meeting
Organise your Wedding FREE of Commissions. Pay directly to the suppliers of your choice. Book a private meeting with Our Professional Wedding Planner for Priority Service.
In Person Or Online Private Meeting With Our Professional Wedding Planner
1 Hour to Explain your needs and Ask Anything About Your Wedding Day
Supply Of 3 Options And Contacts For Each Service
Get A Full List of 3 Direct Contacts for each Service Within 24 Hours
Portugal Perfect Wedding
If You Want To Secure Your Dream Date, Don't Waste Time!
When it comes to marriage, each idea is more spectacular than the last, so it's only natural to get lost along the way. We are here to be your personal organizer, filter ideas, suggest the best suppliers, and materialize all the details.
Ask For A Budget
Book A Meeting