When you choose one Mini Wedding, you think of the best place to celebrate the event. Why a Mini Wedding in Portugal? Portugal is considered by many guides, travel writers, bloggers and media from around the world specializing in travel and tourism, as the best destination in the world.
The challenges of organizing a mini wedding!
Intimate, comfortable, relaxed and original… mini weddings are increasingly in fashion! If you want to organize an intimate affair, be sure to read this article and consider the challenges that this type of celebration entails.
In Portugal, more and more Bride and Groom are choosing to organize a mini wedding. Whether for economic reasons or simply for personal taste, small and intimate weddings are for many couples the first choice for the big day, thanks to their simplicity and originality. Simple wedding dresses, a 100% personalized decoration, an intimate glass of water, an environment focused on the well-being of some family and friends, spontaneity, welcoming. All a set of factors will make your day so special… who doesn't feel attracted by such a special concept?
Despite being increasingly in fashion, this type of celebration can pose some challenges, especially for newlyweds who have more traditional family members. You're already imagining the drama, aren't you? There are many people who are not familiar with the concept of a mini wedding, so we recommend a lot of patience. You are likely to encounter negative reactions to your decision. Sometimes it is also the lack of information regarding preparations.
From the parents' despair when they find out that they won't invite those relatives who are only with you once a year, to the friends who will be offended for not being included in your "close people" list. The most likely thing is that they will try to pressure you to change your mind, and this is where you have to demonstrate that your decision has been made and that you will not change your concept for such a special day.
When preparing your day, your mini wedding in Portugal, or a wedding with a few people, take the opportunity to surprise with your surprises and customize your treats to the maximum for your guests. All the surprises and details according to the taste of each one of them, will give you that feeling of a memorable and unique event.
You can bet on a themed party or if you prefer a more traditional wedding, invest in personalized elements, in order to surprise everyone, and present, the WOW factor. Your family and friends will feel pampered and cherished throughout the event.
In the end, the most important thing is to feel the love and affection, all your commitment, to provide an unforgettable day, not only for you, the bride and groom but for everyone who accompanied you on this adventure.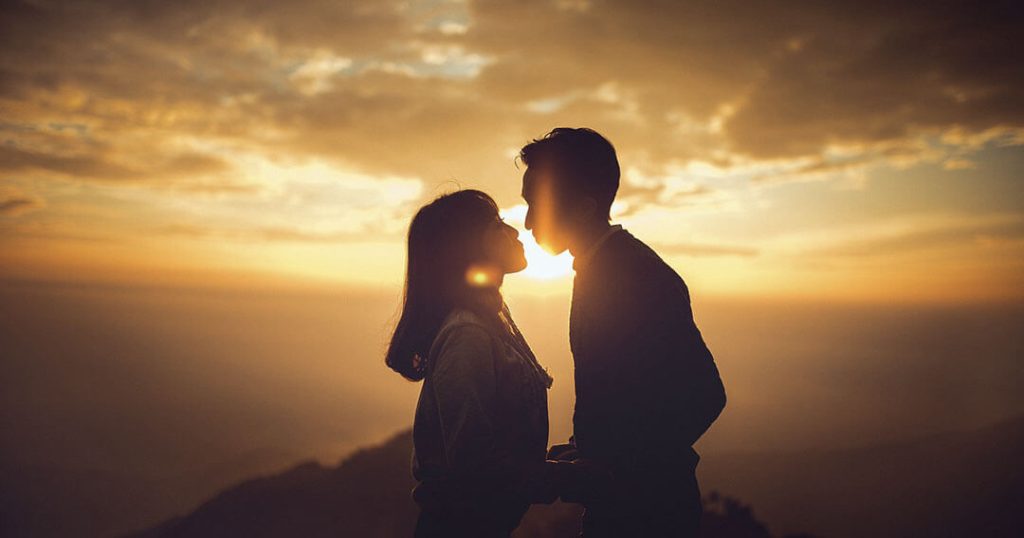 10 Unique reasons for a mini wedding in Portugal:
We now present you some reasons why you can choose Portugal as your "Destination Wedding".
1 – Portugal taste
Food in Portugal is a well-kept secret. Portuguese cuisine has everything to please even the most demanding palates because it is based on genuine quality products, made according to traditional recipes or according to the most innovative and unusual trends.
We could say that Portuguese cuisine revolves around five icons. Let's start with the fish from our extensive Atlantic coast, one of the best fish in the world.
The third icon of Portuguese gastronomy is Port wine, considered sumptuous and sensual. Its unique characteristics come from the soil and the sun that ripens the fruit.
Let's talk about Portuguese sweets next: they are divine. The old candy store, made by the nuns while they prepared their recipes for sugar, eggs and almonds in the retreat of their cloisters. The result of the balance between flavour, creaminess and crunchiness is another icon of Portuguese cuisine, considered a truly heavenly sweet: Pastel de Nata.
The fifth icon of Portuguese gastronomy resides in the human factor. Our Chefs are increasingly talented and increasingly awarded, revolutionizing the richness of Portuguese cuisine with their creativity, daring and good taste. Currently, Portugal is proud to have a set of Chefs who work at the highest level of gastronomy, using traditional recipes or more unusual methods that often enhance the flavor and quality of local products.
Among several products, gastronomy is rich in flavours and products with unique tastes. Portugal is a country to test your gastronomic senses.
Visit and you'll just have to sit at the table and toast to the many delicious experiences!
2 – Vineyards
The Douro Valley is the most famous wine region in Portugal. There, the vineyards spread down the slope on both sides of the river, offering visitors breathtaking views – which are perfectly combined with a glass of wine and the tranquillity of a vacation!
The Douro river rises in Spain and flows into the Atlantic, in the cities of Porto and Vila Nova de Gaia, where the Port wine cellars are located. But it is mainly on the stretch of river between Peso da Régua and Pinhão that you can find some of the main Portuguese wineries, with famous names around the world, such as Quinta da Pacheca and Quinta dos Murças.
It took the fame for producing port wine, yes! But the Douro has much more to offer top-notch white and red wines, hotels with swimming pools and stunning views, as well as a lot of history and restaurants that will leave anyone drooling.
The best time to visit the region is during the warmest months of the year, between May and September. In the European summer, the walks are even more beautiful, especially between August and October, when the grapes are harvested. At other times of the year, it is also possible to visit the wineries, but the days are shorter, and the weather may not be so inviting to be outdoors, enjoying the beautiful landscapes of the region.
It's really a good reason to choose the vineyards in the Douro region for a mini wedding in Portugal.

3 – Your toe in the water
Those who visit Portugal discover numerous lively activities, enjoying the climate and the pleasure of socializing with family and friends.
Often outdoors, experimenting with different extreme activities: rafting, canyoning and canoeing. Find several springs, discovering unexplored caves in caving activities.
In Portugal, there are water parks from north to south of the country that guarantee moments of good fun.
The sun and the sea are a constant in this country with more than 800km of coastline.
4 – Sea and Sand
Our long coast is bathed by the Atlantic Ocean, which brought Portugal closer to other peoples and cultures.
For company, there is a bright sun that turns the skin golden and warms the soul.
The sun fills the white sands and long beaches of the Portuguese coast with light and joy. Whether it's immense sands as far as the eye can see, or small coves sheltered by rocks, each beach has a stunning and surprising beauty. Some are crowded, with lots of excitement, while others remain deserted and unexplored!
The clear waters of the sea also have different moods. Some beaches have calm and calm seas, especially in the Algarve, which even in winter is a great holiday destination. Others have rougher seas with perfect waves for various high-adrenaline modalities/sports.
5 – Urban style
Quinta do Torneiro
Quinta do Torneiro is a historic manor house with a contemporary greenhouse, several rooms decorated with antique tiles, high ceilings, an intimate chapel and dramatic gardens.
Delivering tradition and history, dramatic outdoors, accommodation and complete privacy in just one location. Intimate decoration in the "feeling at home" style.
Looking for an authentic wedding destination in Portugal?
With lots of sun, outdoor spaces and also with Portuguese tiles? Do you dream of a vintage, rustic and chic wedding?
Do you dream of a fantastic and large Portuguese village for your wedding, where you can celebrate and welcome your closest guests?
Quinta do Torneiro – combines dramatic sunny gardens, total privacy, Portuguese history and tradition and a contemporary greenhouse in just one location. Even more importantly, in the best possible location: just 15 minutes from the centre of Lisbon and 15 minutes from Cascais.

6 – Tradition
Incorporate the Portuguese traditions in your mini wedding in Portugal. Whether in gastronomy, culture, or popular habits, Portuguese traditions are one of the country's greatest treasures.
If you go to Portugal, you must know the main ones!
Close your eyes and think of the first thing that comes to your mind when you hear the word "Portugal".
It is very possible that what you will think is one of the elements of the text below, especially if you have never been to the country.
Portugal is a country full of tradition, customs, cultural habits and sensational history. The Portuguese people insist on conserving and rescuing these traditions in a festive and respectful way.
Gastronomy is the area where we find a good part of Portuguese traditions, whether it's the main dish, the drink or the dessert, the meal is complete when it comes to tradition here. Culture and art also appear strong in this regard.
Portugal has some of the most peculiar, funny traditions that don't exist in any other corner of the world. From North to South, it is possible to observe and experience some of the most typical and which portray Portuguese culture so well.
Portuguese Tiles
It is one of the most important brands in Portugal and one of the most coveted by tourists, especially those most passionate about photography. You have certainly seen thousands of photographs on Instagram taken on the blue tiled walls so characteristic of our country. They cover many of the Portuguese public buildings and monuments and portray various moments in history.
"Convent" Sweets
In Portugal, it was in the 15th century that convent sweets originated, a historical moment that arose due to the richness of sugar and spices. Conventual sweets were quite developed, with an extensive list of convent sweets, and greedy temptations present in all regions of Portugal.
Fado
In 2011, Fado was elevated by UNESCO to the category of Cultural and Intangible Heritage of Humanity. This Portuguese musical style emerged on the streets of Lisbon after 1840.
Fado was being developed, particularly in the first half of the 20th century. Over time, Fado acquired great melodic richness and rhythmic complexity, becoming more literary and artistic.
Gastronomy
Portuguese gastronomy has richness and diversity that make it unique. There are several typical dishes that have become symbols of the regions of the country. The national cuisine has unique dishes, such as Francesinha, Polvo à Lagareiro, and Cozido à Portuguesa, among many others.
Wine
"Port wine" is a product that has become a symbol of Portugal. This wine, made with Douro grapes, is stored in the cellars of Vila Nova de Gaia.
Vinho Verde is another type of wine that is only made in Portugal. Therefore, it is a unique wine in the world. Vinho Verde is the second most exported Portuguese wine, only surpassed by Port wine.
The Vinho Verde is slightly sparkling, revealing a moderate alcohol content. This wine is young, light and has a charming freshness and pairs particularly well with light dishes such as fish and seafood.
Vinho Verde is only produced in Portugal, in the Demarcated Region of Vinhos Verdes (whose origin dates back to 1908!), a region located between the Douro and Minho rivers.
History
Portugal has a unique history, which we are very proud of, having been one of the first global empires, with colonies on almost every continent.
Invasions of Portugal, the battles fought with various empires… much of this unique history is represented in art, a truly admirable heritage.
7 – A bit of a difference
If you choose to have your Mini Wedding in Portugal, you can choose several places that have a little touch of difference.
Arriba by the sea
Come and enjoy the incredible view and the cool ocean breeze, the fascinating Arriba by the sea, and the best beach wedding venue in Lisbon.
Located on the Lisbon coast in Cascais, just 30 minutes from Lisbon Airport, this beautiful and romantic wedding venue is proudly home to many exclusive beachfront weddings in Lisbon.
With a large panoramic lounge, a huge outdoor swimming pool, direct access to the beach from the wedding ceremony and a large private car park for guests.
Arriba by the sea is the perfect location for your dream beach wedding in Lisbon. It is a building from the 50s, recently modified to provide visitors with a gourmet space and a magnificent and exceptional view of the Atlantic Ocean.

8 – Vintage style
Lisbon Pateo Grande Hotel
Lisbon Pateo is a large space located in one of the most prestigious areas of Lisbon – Terreiro do Paço – Inaugurated in 2011, after the intervention of the remodelling space, I wanted, on the one hand, to respect the historical load, the plastic sheet and the space, because this space was the royal palace and the home of India and at the same time reflect the multifaceted nature of the new features it offers.
This is a space marked by versatility: the large cloisters, the proportionality and the neutral aspect offered by light stone allow numerous layouts and use of the surrounding space and the use of various colours in multiple events.
9 – Royalty
Marquês da Fronteira Palace
The Marquês Palace was built by D. João Mascarenhas, 1st Marquis of Fronteira, around 1670, this palace is built by a family house from Veraneio, which was built next to the chapel, later this palace was transformed into the house of Marquês de Fronteira family in 1755 when the Lisbon earthquake destroyed their main house. This century-old palace is situated on the hills of the beautiful Monsato Florestal park. This venue can host small and cosy-themed wedding destinations.
Wedding in a Palace
Your wedding day deserves a place like this! This place is a little piece of paradise, which mixes the typical blue of the Portuguese Azulejo with the green tones of the Garden that welcomes it. Discover one of Lisbon's great Palaces and its significant art collection, majestically spread throughout its halls and gardens.
You will love its baroque gardens full of fountains, lakes and statues. This location offers stunning gardens for unforgettable photos.
10 – History
Forte da Cruz (Estoril)
Located on Tamariz beach in Estoril, you and your guests will enjoy Portugal to the fullest here.
Forte da Cruz offers you an opportunity to do so. The extensive coastline of Tamariz beach, where this beach castle is located, has an extensive coastline. Most of it has not yet been tampered with and is covered in beautiful white sand. The ocean also makes for a nice view in the background.
This charming castle was built in the 17th century by the order of the Portuguese monarchy. It was built to provide security for the wealthy class while enjoying their summer vacation on the beautiful beach.
It is now a luxury venue that is ideal for a small beachside wedding.
Forte da Cruz offers many fantastic facilities for your mini-destination wedding in Portugal.
It has a beautiful ceremony area; you can have an aperitif on a terrace overlooking the sea. A spacious disco room where you and your guests can party and a large tent for your wedding dinner. The entire castle is crafted to make your stay relaxing and memorable.
You will appreciate all my elegant touches.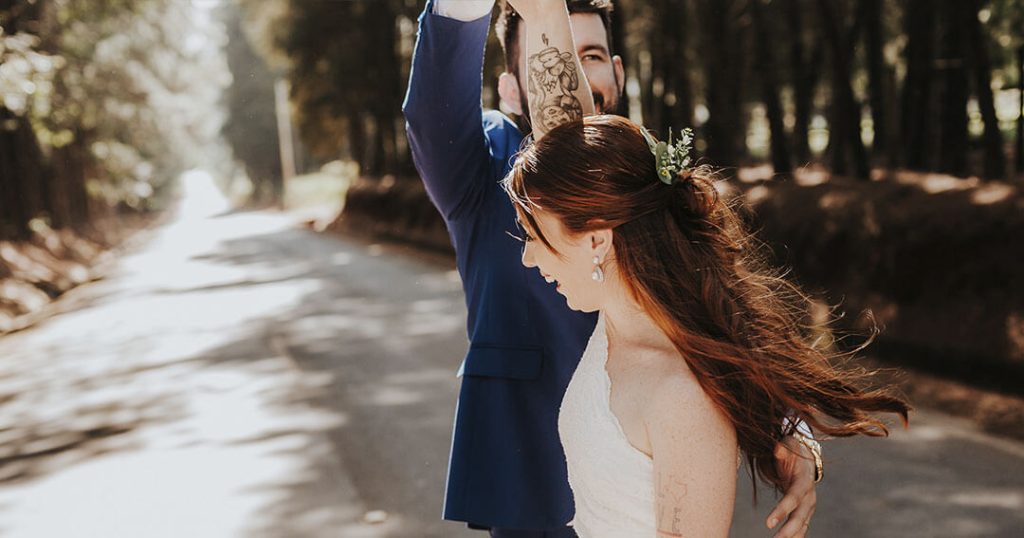 Regardless of the size of your wedding, we always consider it a good option to have the help of a Wedding Planner, even for the wedding day. The organization of a small wedding is no different from a traditional wedding, after all, it will have all the items of a larger wedding, differing only in the number of guests.
What makes a Mini-Wedding stand out is that, because it is more compact, it can be celebrated in environments that some traditional weddings would not be able to perform, such as in the parent's house, in the garden of the bride and groom's house, in the family's country house, the couple's favourite restaurant and so on.
Just imagine what a delight to be able to celebrate love alongside the people who really matter to you without any kind of obligation or protocols?! This is the essence of a mini-wedding in Portugal!
We dedicate this article to all lovers of the unknown. For the spirit of knowing and making known several places where they can combine their love with adventure. Visit Us!